Another EASY one for you! The best part about this treat (aside from taste) is that is seems like a lot more work than it is. It's a great party dish or anytime snack!
Making Dulce De Leche is unbelievably easy. You'll need one to four cans of sweetened condensed milk, a crock pot or large pot on the stove and water. All you need to do is peel the labels off your cans, place them in the pot, fill the pot with water making sure the cans are completely submerged and turn the crock pot on low for eight hours or high for 4 hours or boil on the stove for 4 hours and let cool. Now you have cans of Dulce De Leche Caramel!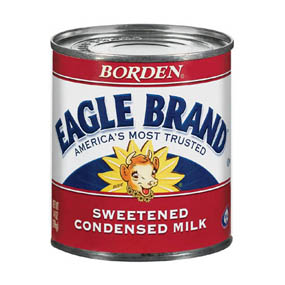 Now for the apples. All you need is the apples, a knife and spoon. Selecting your largest apple, slice off the top half inch or so of the apple. Then with your knife, carefully cut a circle inside the apple being sure to leave about a half an inch between the edge of your circle and the skin of the apple. Using your spoon, scoop out the circle and carve the apple into a bowl. Fill the apple with caramel and surround with apple slices. Done! Easy right?